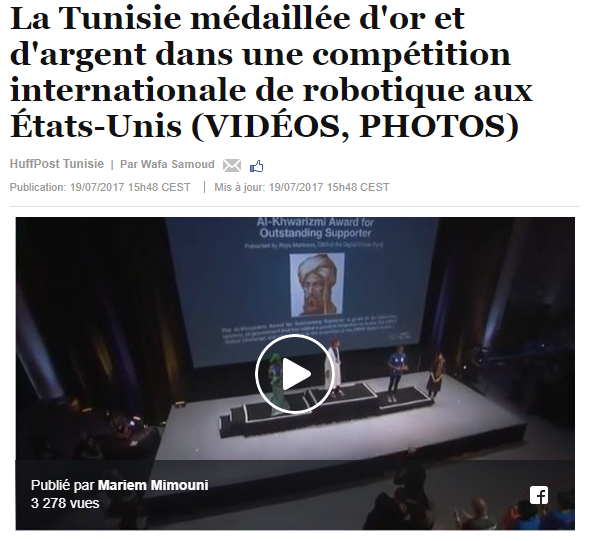 Translated from French.
Again, Tunisia has shone with its young skills in an international competition. Seven young Tunisian high school students proudly honored the national colors by winning gold and silver at the Global Robotics Challenge organized by FIRST Global from 16-18 July in Washington, DC. This is what was announced Tuesday, the official page of the Tunisian embassy in the United States
First Global Challenge is an annual event that showcases young scientific talent from around the world, allowing them to create robots that will bring solutions to major global challenges. This year's theme was access to safe drinking water.
Out of the 160 participating countries, Tunisia has distinguished itself by winning the first prize "Al-Khwarizmi Award for Outstanding Supporter" and second prize "Albert Einstein Awards for Global International Excellence" of this international competition.