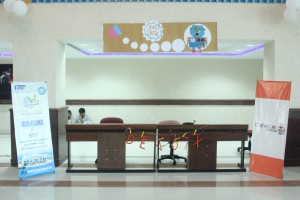 Devoxx4kids Pakistan (D4k Pak), 28th Chapter of Devoxx4kids, was founded in May 2015. D4k Pak organized its 1st workshop on 4th – 5th of August 2015. This 2-day workshop was aimed to inspire kids to programming, electronics and engineering. The main objective was to let the kids get some versatile technology exposure before getting into professional studies. The event was hosted by National University of Computing and Emerging Sciences Chiniot-Faisalabad Campus.
Kids from different schools and colleges from all over Pakistan participated in the event. The kids were divided into two set of age groups i.e., greater and equal to 16 and the remaining greater than 10 were in the 2nd group. In accordance to the age groups, 4 tools were utilized to serve the purpose. Few of the tools were Kodu, Scratch, Greenfoot, AppInventor, LEGO Mindstorm and Arduino.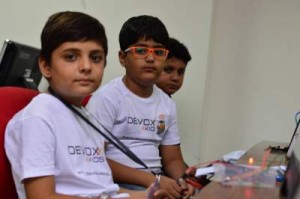 The session on Kodu was conducted by Ms. Maham Shabbir, Instructor from Department of Computer Science. During the session, kids were advised to build a game namely 'Apple Rush' using the concept of event handling. This session was for kids belonging to age group less than 16. In the parallel there was a session on AppInventor by Mr. Mujtaba Aslam, Instructor from Department of Computer Science. In the session kids were asked to build an application namely 'Mole Mash' and at the end kids downloaded that app in their android cellphones.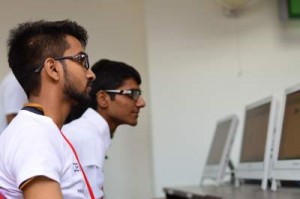 In Day-2, a session on Scratch was conducted under the supervision of Ms. Maria Maqsood, Lecturer from Department of Computer Science & Program Manager at D4K Pak. In this session kids designed a game namely 'Car Racing game'. The session was full on fun packed with creative and innovatory ideas. In parallel a session on Greenfoot was conducted by Ms. Rabia Maqsood, Assistant Professor from Department of Computer Science. The session composed of some concepts of Object Oriented Programming (OOP) and was a complete package of information and fun.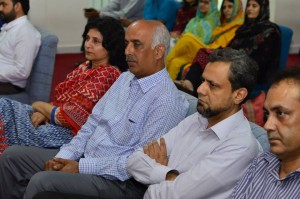 During the workshop, D4K Pak was honored to welcome many distinguish guests. Mr. Khalid Gandhi, from The Citizens Foundation (TCF), was greatly moved by the work of kids. Mr. & Mrs. Lt Col (Ret) Amjad Karim Randhawa were the guests of honor at the ending ceremony. They were very inspired by the creativity of kids. They distributed certificates among the trainers, moderators and participants. The ending ceremony was finally concluded with National Anthem followed by a group photo of participants.
More than 80 kids participated with full enthusiasm in the workshop. The Director & Country Founder of D4k Pak, Ms. Fazeelat Mazhar dedicated this event to the Independence Day of Pakistan. She was supported by a courageous team of 25 volunteers that proved to be the backbone of the whole event. At the end, the beautiful smile on the faces of the kids was the true reflection of our achievement.