Weekend before Christmas (Dec 20/21) . . .
9 workshops . . .
Lots of fun with technology …
Great start to holidays!
Sign up by clicking on the links below.
Sponsored by: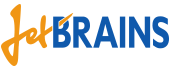 Hosted at:

Complete agenda is available for download.
Devoxx4Kids is partnering with Unity Care and collecting gifts for foster kids. The suggested items are listed here. It would be great if you can bring any item from the list and drop them during registration.